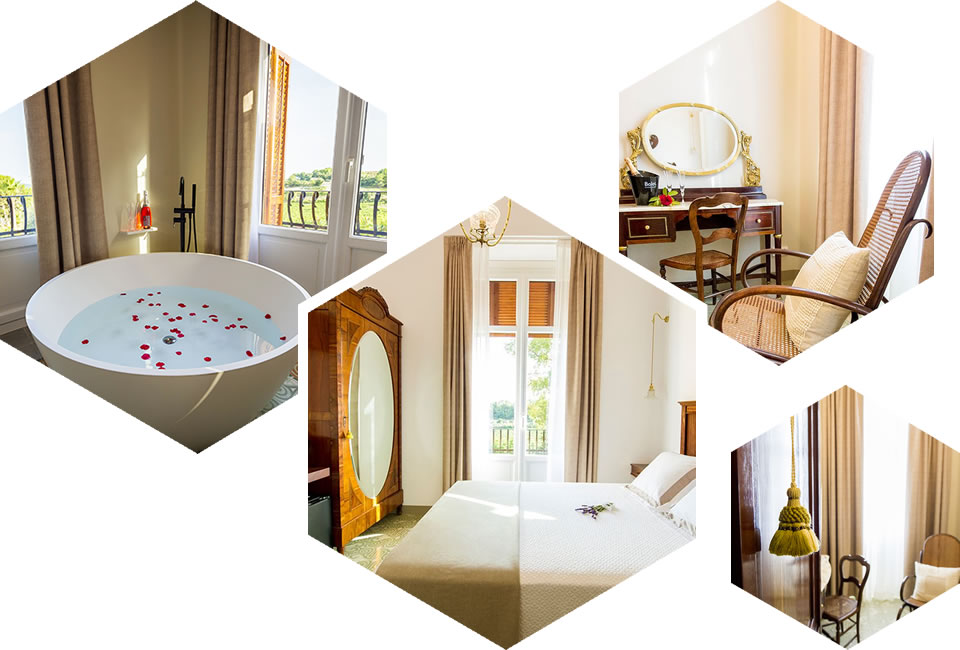 Rooms
In Bolet Casa Modernista we have five rooms. All of them different, with their own character, preserving the modernist origin of the building, but, at the same time, adding the comfort and conveniences of modern design and technological avant-garde.
In 2020, the house was completely renovated in order to turn it into a charming hotel.
All rooms are on the first floor of the house, on the main floor, which can be reached by a wide and comfortable staircase or by elevator.
High ceilings, rosettes, modernist mouldings, wrought iron balconies and hydraulic tile floors have been preserved.
The rooms are furnished with noble, unique and original pieces, carefully restored by the owners of the house, giving them elegant and distinguished character.
All these elements make our rooms particularly attractive, warm, functional and comfortable, and the common spaces make that guests can interact.
Modern bathrooms, added during the renovation to each room, are equipped with towels, bathrobes, slippers, a hair dryer and all the necessary accessories.
In addition, in each room has free WIFI, air conditioning, Smart TV and a fridge.
Each room has its own name. We are the Bolet Family, who, for the last seven generations, has been making wine and that is why each room is named after one of our wines. Find them out!

Cantarelus
Deluxe double room. It has a small anteroom, a place to stay and relax. The balcony and the large window on the main façade of the house, offer views of the vineyards and the garden.
There is a modern bathroom.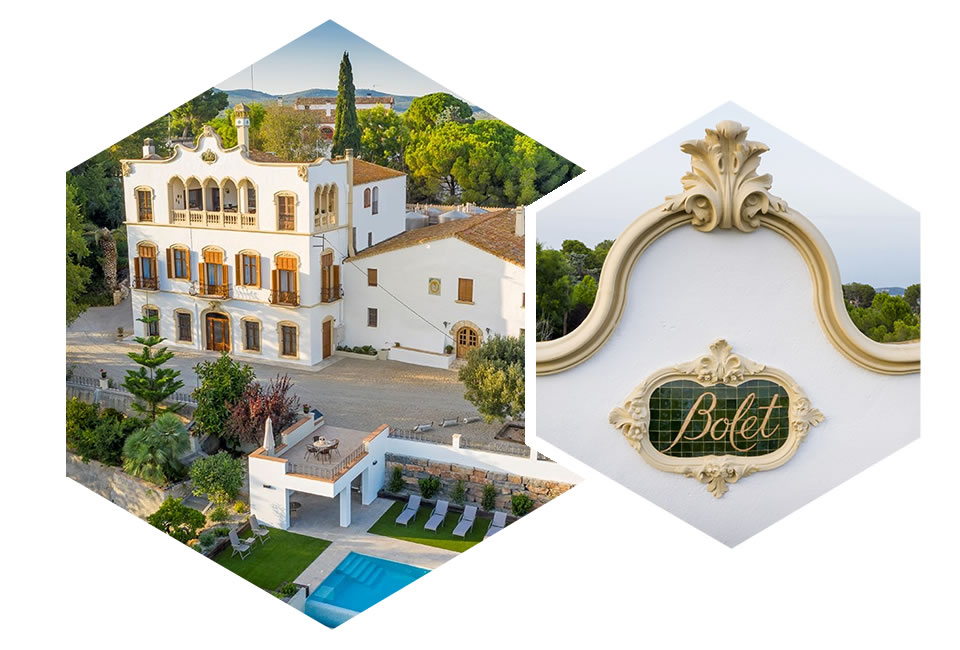 Camagroc
Double room with a large balcony and views of the vineyards and garden. It is in the central part of the house, above the main entrance.
The bed in the room is from the early 1920s, made of walnut wood with walnut inlays with carvings.


Rossinyol
Deluxe double room with a large round bathtub. It is without a doubt the most romantic place in our house.
It has two balconies and a large window, enlarging the view of the pool, vineyards, the old farmhouse and the garden of the house.