Room + visit to the winery + bottle of cava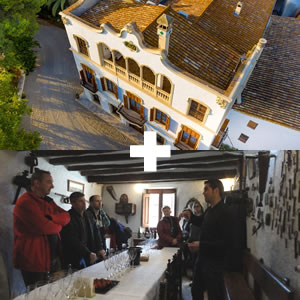 Pack details
One night in the hotel, in the chosen room, with breakfast included.
Visit ECOTAST 1619 to learn about our origins, organic farming, winemaking and cavas. Visit to our museum in the typical Catalan farmhouse of 1619 and tasting of three products chosen from our own wines and cavas.
Gift of a bottle of organic cava.
Preus
Room + visit + cava
Rossinyol room 235€
Cantarelus room 225€
Camagroc room 210€
Fredolic room 198€
Apagallums room 198€