History
For seven generations, Familia Bolet has been dedicated to cultivation of vineyards and making wine.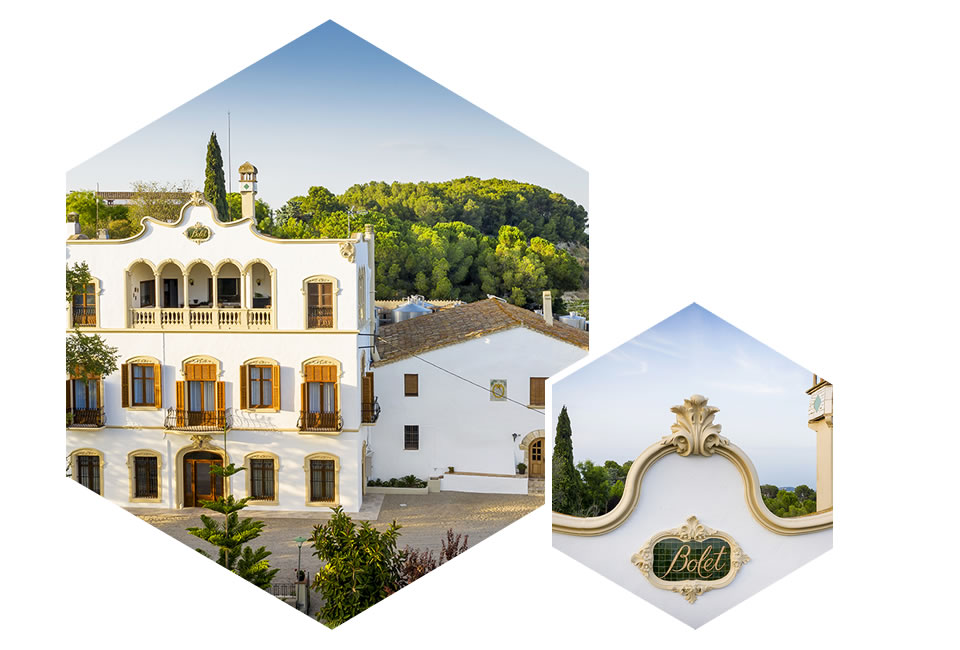 Until the beginning of the 20th century the family lived in a traditional Catalan manor house from 1619, today the family museum and the winery. The farmhouse is preserved with all its original elements, both outside and inside.
On the ground floor there is an exhibition of vintage tools and machines.
In this space, today, visits and tastings are made for our guests, visitors and friends.
At the end of the 19th century, facing the phylloxera plague, Josep Bolet Martí replanted all the vineyards of his property with the American rootstock and later grafted the red and white varieties, typical ones of the region.
As the time went by, the family's vineyards reached 70 hectares , spread over three farms: Mas Lluet, Can Planas d`en Perull y Les Cunilleres.
In the Mas Lluet estate, in 1911 and right next to the farmhouse, the modernist house was built, faithful to the architecture of that time and paying tribute to great artists such as Antoni Gaudí or Lluís Domènech i Montaner.
The Bolet family who still lives in the house, occupying the top floor, decided to convert this historic building into a rural hotel with exqusite decoration, attention to detail, preserving heritage and creating a vintage space, which takes us to another era.